AfroCentric Group is an investment holding company that focuses on providing affordable, quality products and services to the healthcare sector. Healthcare offerings include health administration, health-risk management and other solutions to their medical-scheme clients and their members.
Each quarter, AfroCentric puts together an internal communication piece for their internal stakeholders. The purpose of this piece is to provide an overview or higlights reel of all the activities that have taken place within the business for that quarter. In years past this has taken the form of an interactive PDF. This time, however, they wanted to create an engaging and entertaining piece of communication that would be both easy and fun to navigate.
Instead of an interactive PDF, we opted to create a much more versatile solution: an interactive digital magazine hosted on Machine_'s StoryStackr platform. This solution meant that we were able to provide the client with an immersive, digital storytelling experience.
Because the communication piece was launching during the height of the Coivd19 pandemic, we ensured that we were delivering something that would cut through the digital clutter of bursting email inboxes and overflowing downloads folders.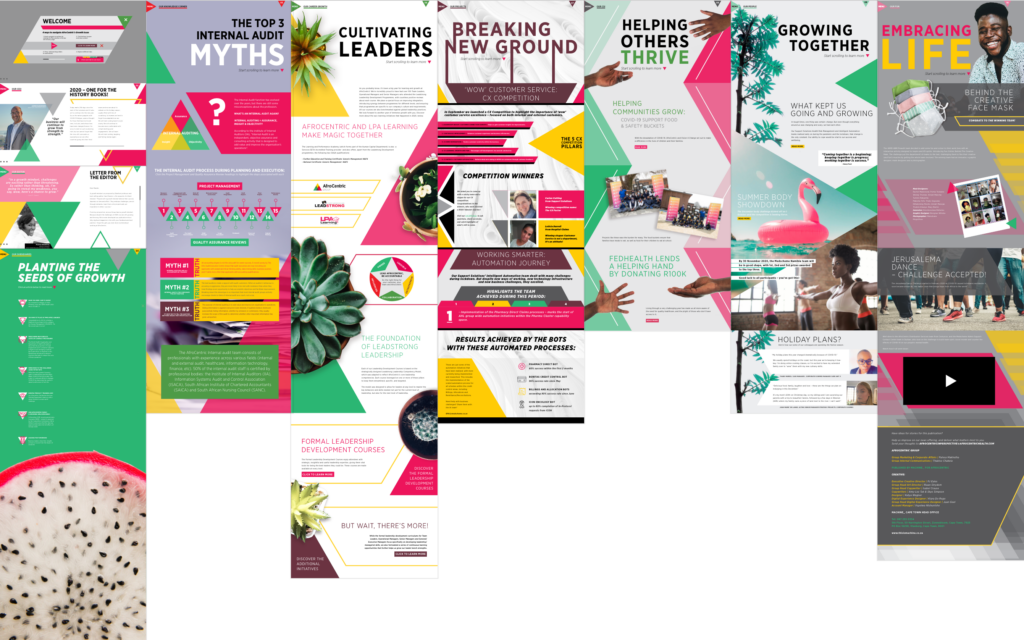 My role was creating the layout design for the communication piece. The document had to be responsive so that it could be easily navigated on both mobile and desktop. 
I had to plan how the different individual elements would animate, as well as thinking about how the end-user would interact with it. The design had to be both visually appealing and user-friendly. 
Another challenge was to build on AfroCentric's existing corporate identity to create a fun and fresh look and feel for the magazine. I had access to fruity pinks, yellows and oranges, and crisp greens which provided plenty of fodder for fun infographic elements. The triangle device of the brand lent itself to many interesting visual angles and patterns. 
The design was executed in Adobe XD and then handed over to UX designers for development in Tumult Hype.
Key skillset used
Layout design | Digital design | Deep-etching and retouching | Image sourcing | UX wireframing | Corporate identity interpretation.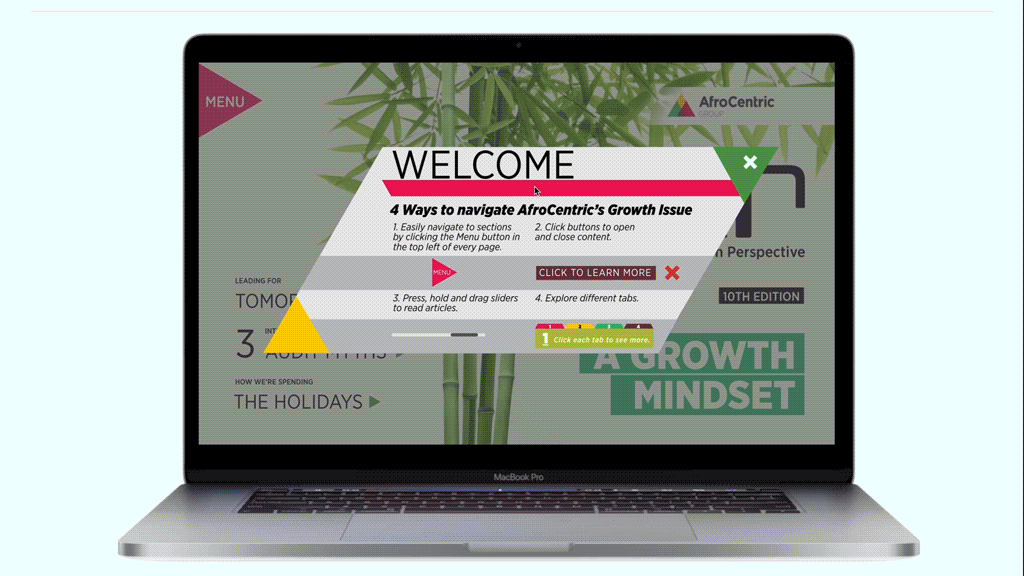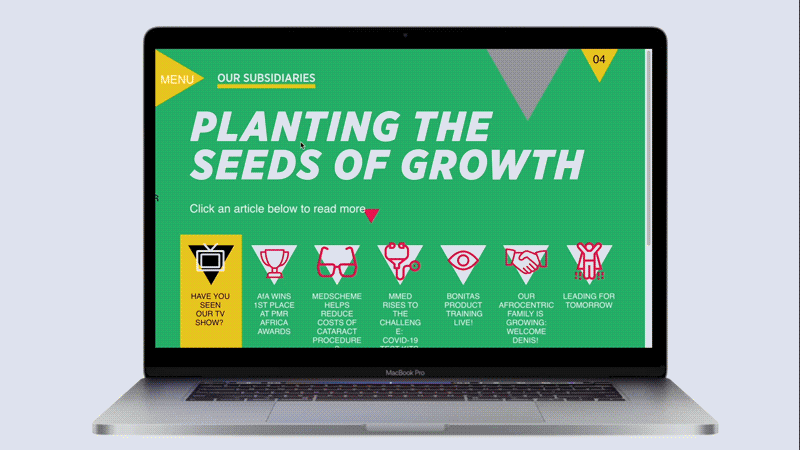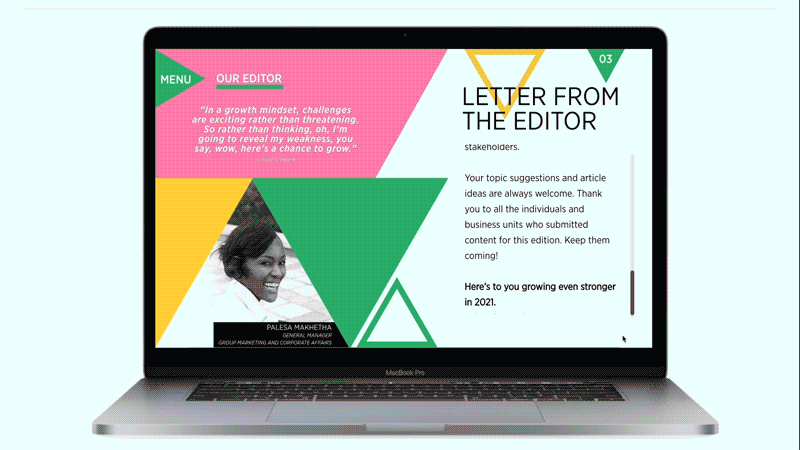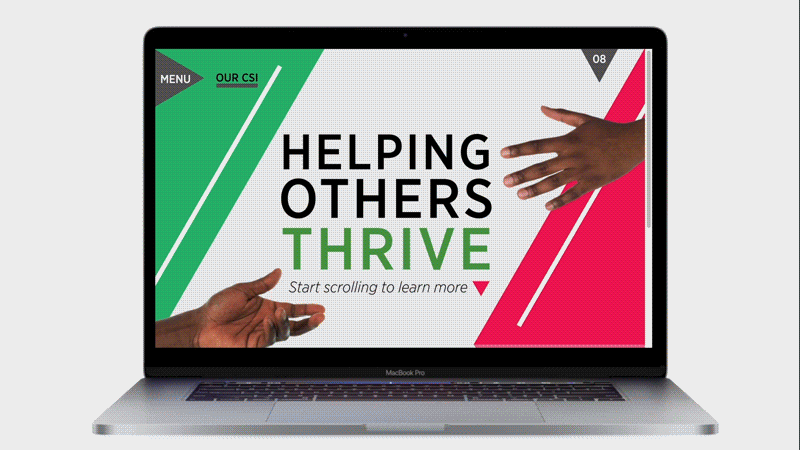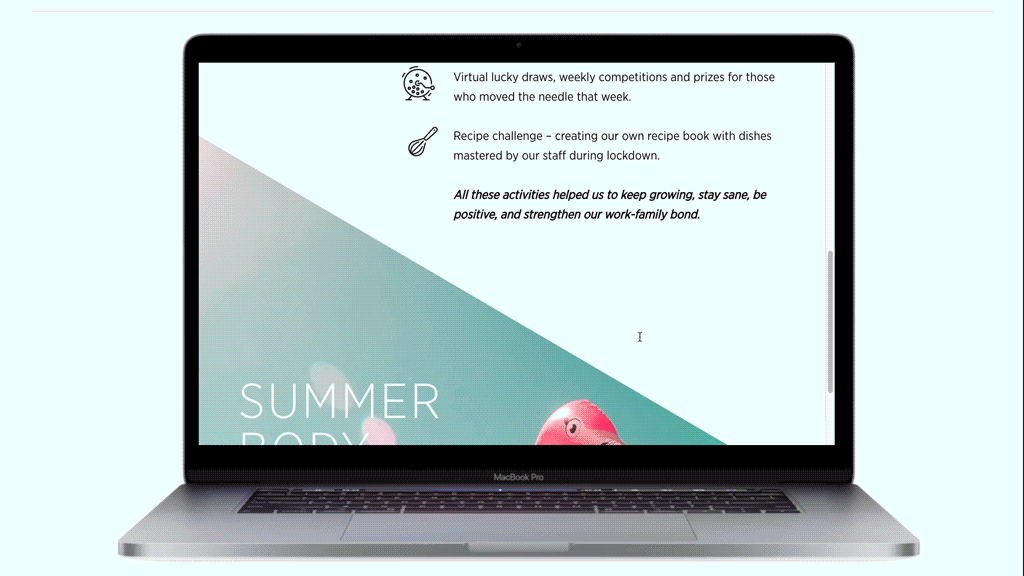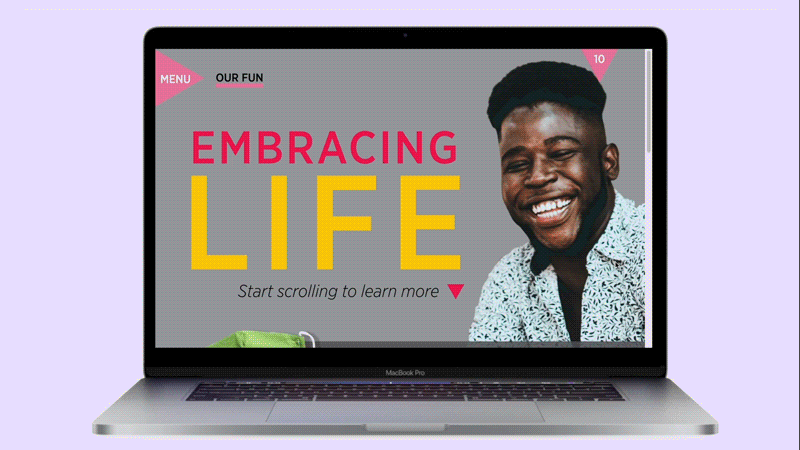 Agency | Machine_
Design and layout : Katya Wagner | Group Creative Head Design: Riaan Strydom | Group Creative Head Copy: Isabel Crause | Group Creative Head Web Development: Juan Geel | Web Developers: Mikaila Keeves & Kiara do Rego | Account Manager | Vuyelwa Ntshuntshe
Please follow and like us: